It's hard not to marvel when one first observes a goldfinch: its red face and yellow wings are often reminiscent of a small parrot.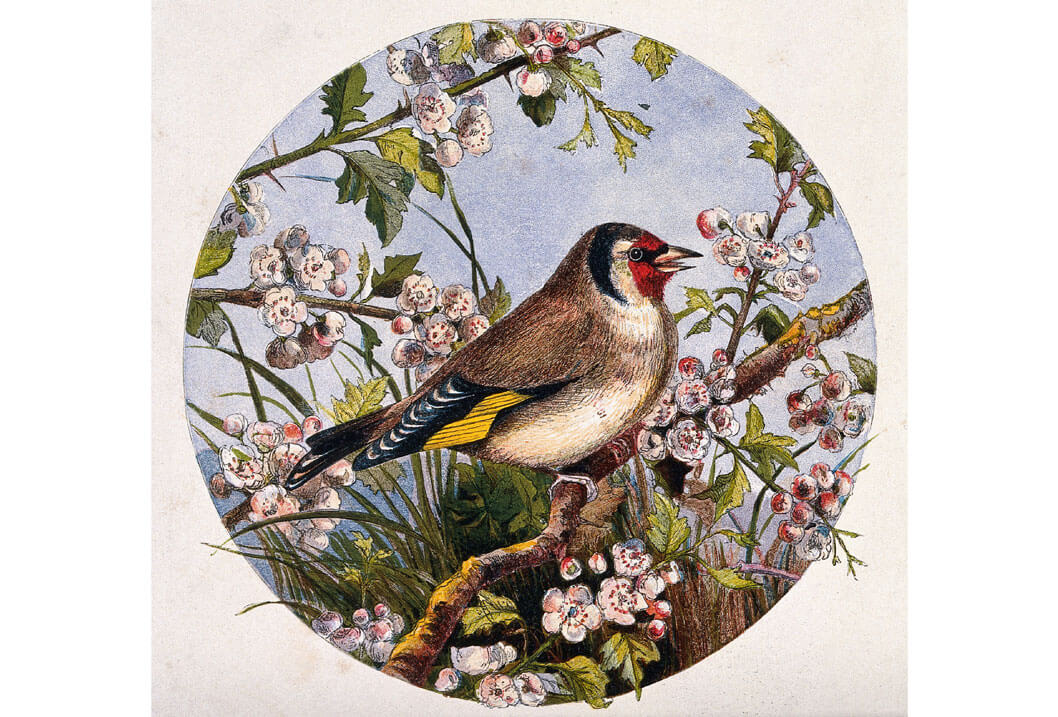 However, its beautiful colors and its sweet and joyful song is also at its disadvantage: it is the favorite cage bird in many countries of Southern Europe, and in some places it has now become very rare in the wild, although it can be heard everywhere through the windows of the buildings.

It's a seed-eater, especially found of thistle and teasels seeds. It is therefore found mainly where these plants grow: in uncultivated areas, where vegetation grows freely because, elsewhere, thistles and related are hardly tolerated by the inhabitants. It also feeds on the seeds of various kinds of trees.

It often circulates in small bands, counting up to dozens of individuals in winter. Several pairs of eyes are more likely to find good feeding areas and, even more importantly, to detect the arrival of a predator.