A little smaller than a Blackbird, with a brown back and strongly spotted white underparts, it is less often noticed because it likes to perch at the top of the trees to launch its particular song, consisting of different phrases each repeated three or four times.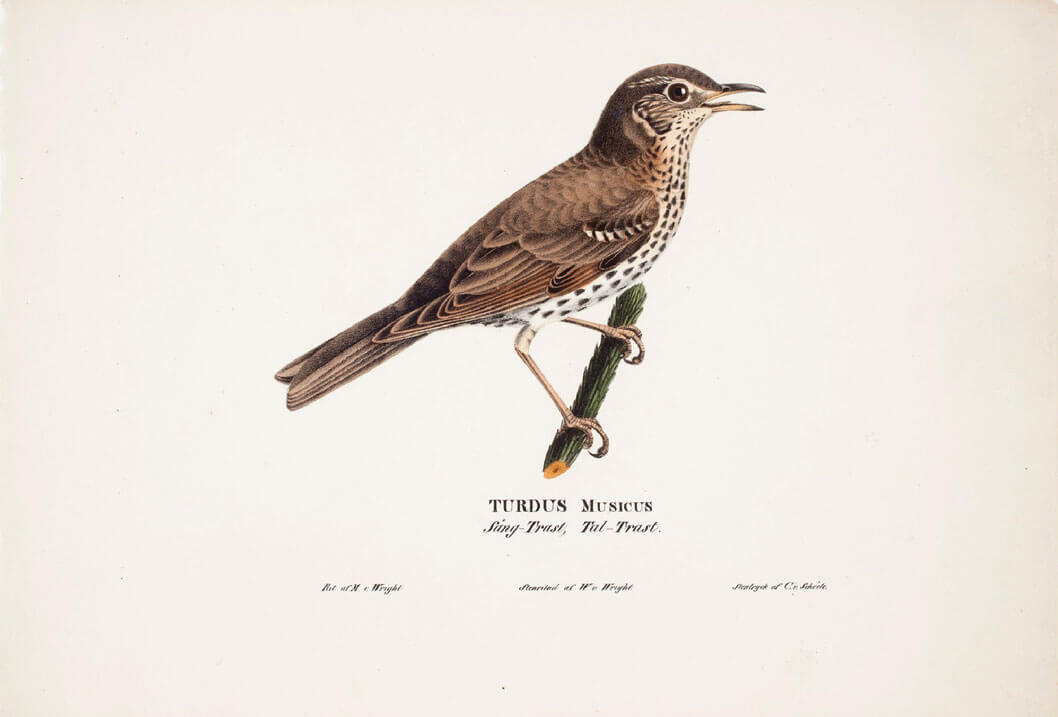 However, it comes to feed earthworms or apples that are left in gardens. But snails are Its guilty pleasure! It is one of the few bird species to consume them. It chooses a stone against which it breaks their shells. A cluster of snail shells next to a small stone? No doubt: it is a Song Thrush "forge"!

The Song Thrush can be seen in city parks, but it prefers forests and gardens in the countryside. Some nights in the months of October-November and March, we sometimes hear very light "tic" high in the sky. Looking like an ultrasound of bat, this is the flight call of the Song Thrush in migration! If by chance the moon is full that night, scrutinizing with a pair of binoculars, we might see passing small dots: the thrushes on their way to their destination.