The descending "cascade-like" song of the Chaffinch is perceived as melancholic by some, cheerful by others. The size of a sparrow, the male has pink-red underparts - they are buff in the female - with two white wing-bars and white edges to the tail.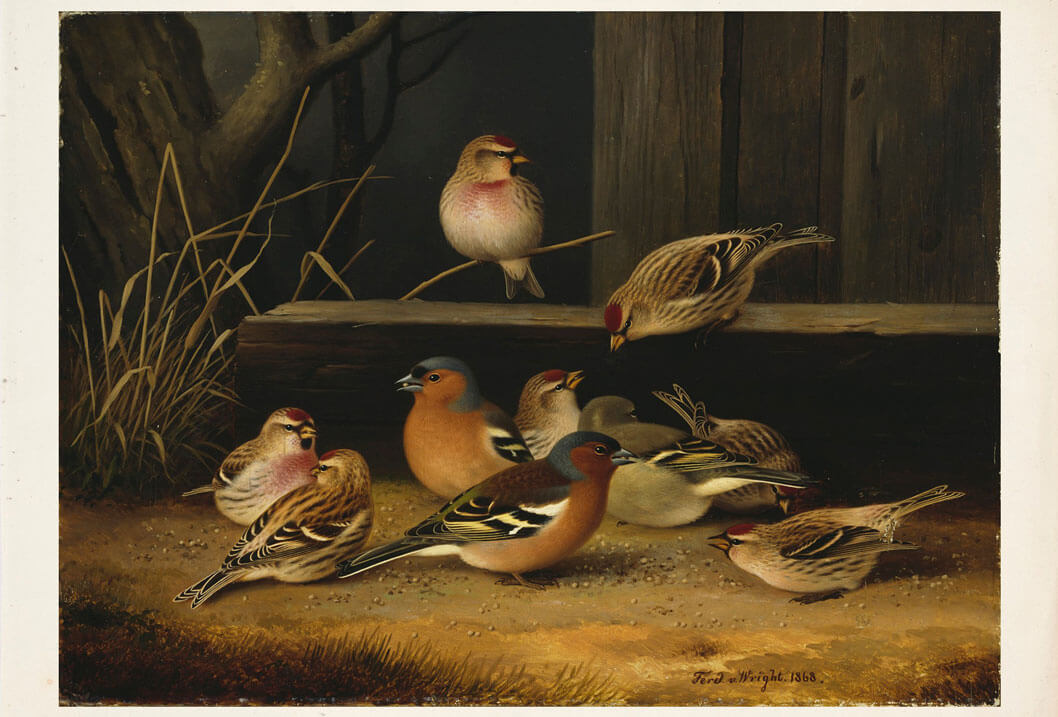 Very common whenever trees are present: it can accommodate with a schoolyard as well as a forest. Its strong bill is typical of seed-eating birds, seeds that it will look mostly on the ground.

Its scientific name, "coelebs", means solitary, but that does not suit it really: it spends the winter in small bands in the fields. It is however during migratory periods that it is the least solitary: it is possible to count several tens of thousands passing in flight in a single morning from the same place. These are birds coming from Northern Europe, who will winter around the Mediterranean.

As early as by the end of January, some males start singing to defend their territory. At this time, many have a still incomplete song: these are mostly birds born the previous year that will finalize the learning of their song by listening to the more experienced birds.