Just as common and familiar as the Great Tit, it is a little smaller, has a thin blue line instead of the broad black middle stripe of the latter and has the top of its head is blue.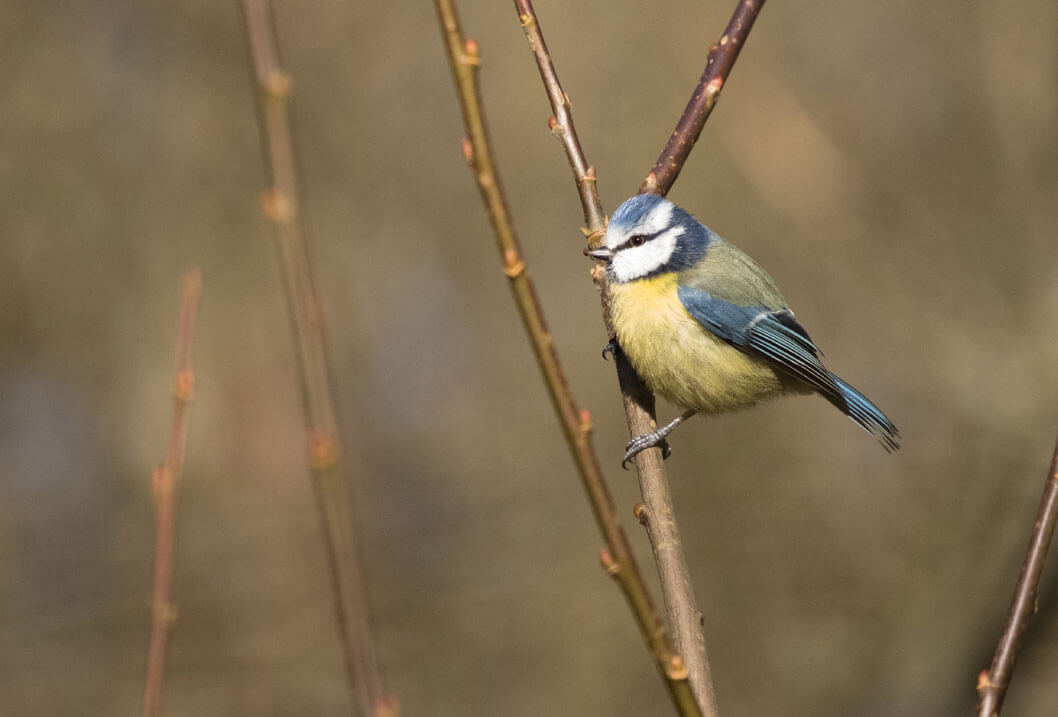 It is found almost everywhere in Europe, as long as there are some trees. It feeds on all kinds of insects and is particularly fond of caterpillars grazing tree leaves. In winter, it switches on seeds and insects living in bark.

Some autumns, many Blue tits leave the northernmost countries of Russia and Scandinavia, when their main food is lacking: fruiting birch, one of the most common trees of the Taiga. They arrive by hundreds in migration across Europe and mingle with local Blue Tits.

One can believe by watching the blue tits coming to the feeder in the garden that one observes 3, 4 individuals ... In reality, when one puts them rings, we realize that it is frequently 40, 50 individuals who take turns in the morning to come and enjoy the sunflower seeds.